/

Chairman's Message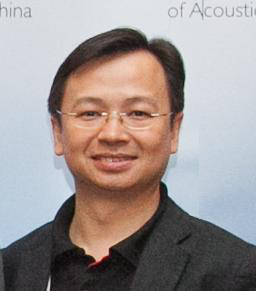 It is my honour to serve HKIOA as the Chairman for the term 2018-2020. I take this opportunity to thank to our Immediate Past Chairlady, Ms. Grace KWOK, and the Executive Committee members for their great work over the past years. Year 2018 is a special and challenging year which marks the 25th Anniversary of the Institute. To celebrate this occasion, a series of activities and events are organized, aiming at continual promoting acoustics knowledge among members as well as keeping close collaborations with our counterparts in Hong Kong and overseas.
Since founded in 1993, HKIOA has grown into an institute with about 400 members, most of which are professional acousticians and practitioners, academia and government officials specializing in noise policy and control. The current achievement of the HKIOA is a result of the unfailing dedication and continual efforts of our previous Chairmen, Executive Committees and fellow members. As the only learned acoustical society in Hong Kong, we shall continue to promote the knowledge and practice of acoustics as well as to broaden our influence and impact on the industry and society as a whole.
To maintain the integrity and status of the profession, the institute organizes regular certificate courses, symposia, seminars, technical visits. Delegates of the Institute also visit and network with other institutes in the region to enable exchange of experience.
HKIOA has established two student branches in PolyU and HKIVE respectively. Hopefully, another student branch will be formed shortly. These student branches aim to connect students and professional acousticians in the industry. They serve as a bridge between the students and the professionals in order to help the students with their career development especially in the area of Acoustics. It is very encouraging to see more student branch members participating in HKIOA's activities and the branches playing a bigger role in the Institute.
The coverage of the Institute also extends from local to international arena over the years. With the international connection, HKIOA is able to provide our members with more cooperation opportunities in both regional and international projects. With the cooperation with PolyU, we have just successfully organized the 4 days International Congress and Exposition on Noise Control Engineering (Inter-Noise) in 2017, with over one thousand participants coming from about 30 places around the world. We shall continue to maintain and strengthen these connections by participating in and organizing international or regional conferences.
Last but not least, I would like to thank again all previous and current Executive Committee and members for their contribution and continual support, leading to a sustainable development of the acoustic profession and acoustic industry in Hong Kong.  
Dr. Chi Wing LAW
Chairman of HKIOA